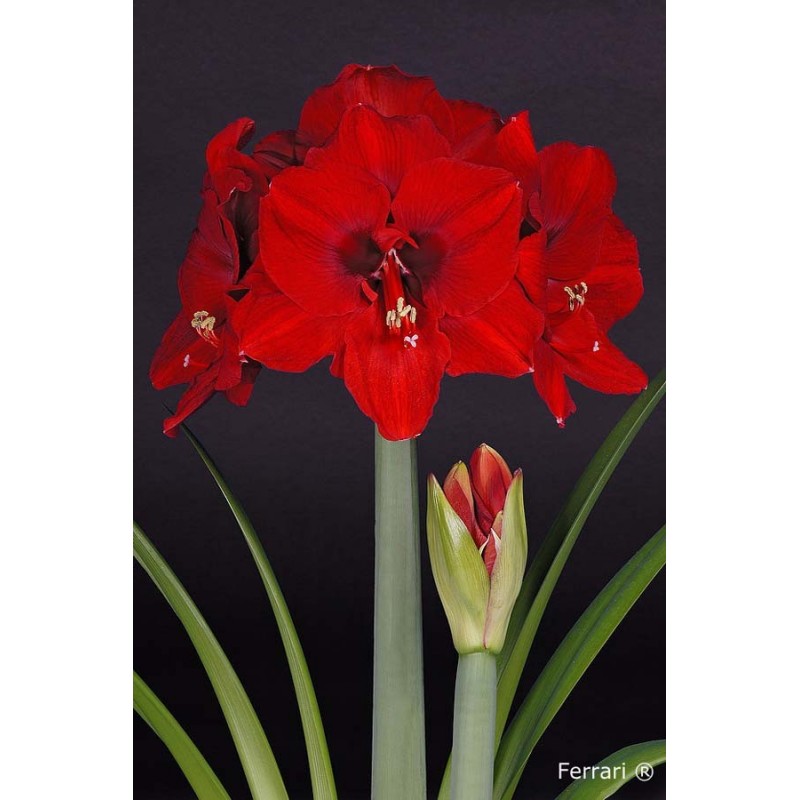 
Ferrari®
Ferrari®
Ferrari® is a gorgeous large flowering amaryllis with an intense red color. If you look closely you will see a slight line running through the center of the wide petals. The heart of each flower is dark red. Our Ferrari amaryllis always attracts attention! The amaryllis Ferrari is also called the Christmas amaryllis. Ferrari only needs simple care.

Order the beautifull red amaryllis Ferrari online.


In Stock
The charming flower of the amaryllis Ferrari is a majestic red. The amaryllis flower has a diameter of about 20 centimeters and the stem is about 60 centimeters long. The amaryllis flower bulb has a diameter of about 9 centimeters.

Plant the amaryllis flower bulb in the flowerpot of your choice and place the pot in a light and warm place. Ferrari blooms after about 8 weeks. Read more about the care of amaryllises.
Data sheet
Type

Large Flowering

Color

Red

Length of stem

60 centimeter

Diameter of flower

approx. 20 cm

Blooms after

approx. 8 weeks
Frequently bought together

Products other customers bought