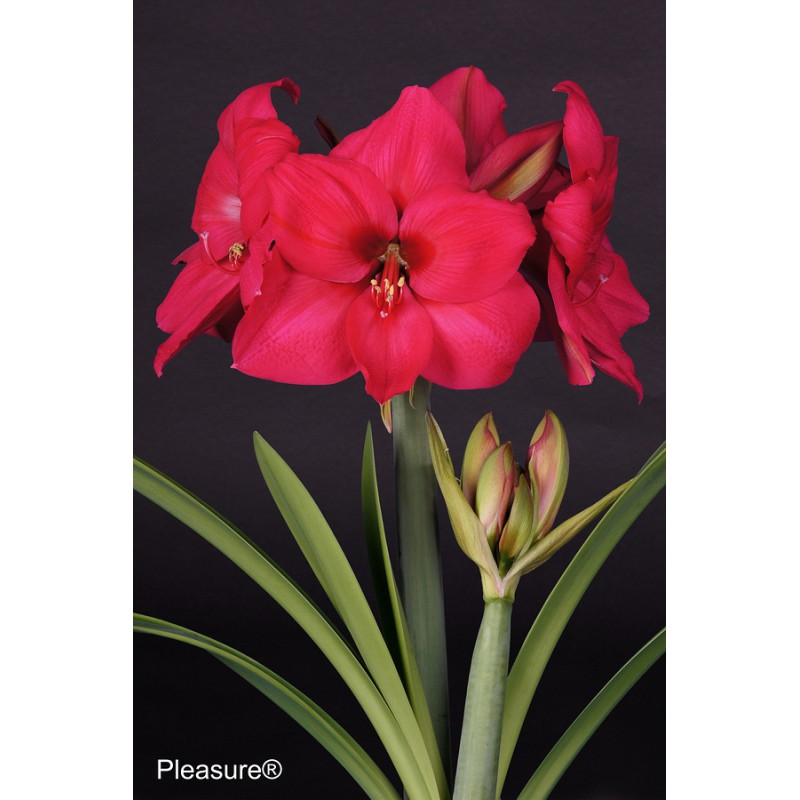 
Pleasure®
Pleasure®
A pleasure for the eye, that is the striking Amaryllis Pleasure®. The flowers of the Amaryllis are bright pink with a dark pink heart. The large-flowered Amaryllis has more than four flowers per stem.
Sold Out
This classy large flowering amaryllis has flowers with a diameter of about 20 centimeters and a stem that is about 50  to 60 centimeters long. The amaryllis flower bulb has a diameter of about 10 centimeters.
Plant the amaryllis flower bulb in the flowerpot of your choice and place the pot in a light and warm place. Pleasure blooms after about 8 weeks.
Data sheet
Type

Large Flowering

Color

Pink

Length of stem

65-75 cm

Diameter of flower

approx. 20 cm

Blooms after

approx. 8 weeks
Frequently bought together

Products other customers bought