Contact us

Do you have questions to us about our products, the ordering process or something else? Then contact us. We are happy to assist you!
You can already find the most frequently asked questions in the frequently asked questions. If you do not find it here, preferably send an email.
Frequently Asked Questions
If you have any questions, we recommend that you first take a look at the frequently asked questions. This is what most things are about delivery, paying, delivery times and care.
> To frequently asked questions
---
Via e-mail
If you have another question, preferably ask the question by e-mail. We try to answer daily. However, we are at the nursery and not next to the PC so sometimes it takes a little longer😉.
---
By phone
If you have an urgent question where the answer is not in the frequently asked questions or that cannot be treated by e-mail, you can contact us by telephone on +31 638 019 183.
Monday and Wednesday available from 1:00 PM - 5:00 PM
Tuesday, Thursday and Friday from       6:15 PM - 8:30 PM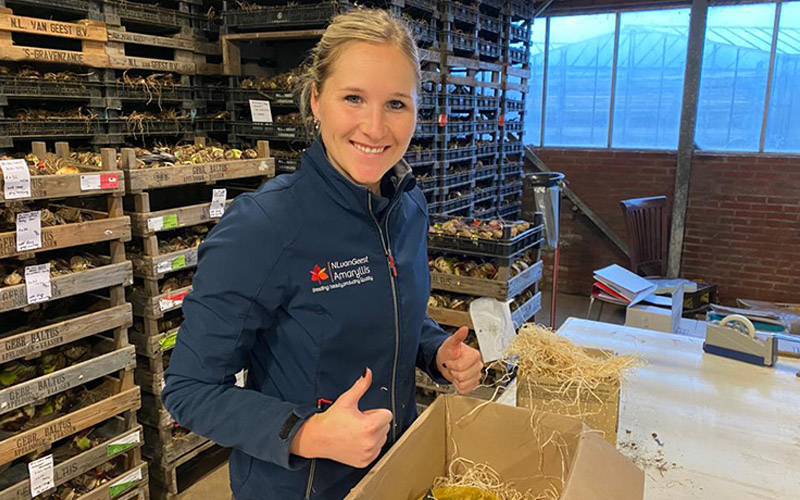 Amaranth-Amaryllis | N.L. van Geest B.V.
Monsterseweg 82
2691 JJ 's-Gravenzande
The Netherlands