A Dutch Amaryllis nursery and family business since 1920
We are a family of breeders specialized in the breeding and production of special amaryllis varieties. Our grandfather started a horticultural business around 1920 near the Dutch coast in the Westland horticultural region. The climate and soil proved to be very suitable for the production of bulbous plants.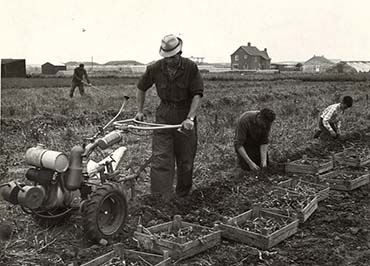 Our traditional company has a rich history and has always remained a family business until today. The brothers Gerard and Ben van Geest are fully committed to the development of new varieties and the production of an exclusive assortment of amaryllises. Our amaryllis bulbs are sold worldwide to both professional trading companies and consumers.

Our webshop has been specially developed for the consumer and is led by Ben van Geest and his daughter Gerrike. During the amaryllis sales season from October to the end of March, consumers can buy amaryllis bulbs in our webshop and they will be delivered immediately.
From April to June, the webshop will be adjusted again so that you can order again from July 1th.
For consumers in the area, we have a physical store at our company where amaryllis bulbs and cut flowers are for sale from November to the end of February.
Award winning at Keukenhof
With a lot of patience and passion we work on developing new varieties of amaryllis. It is then the crown on our work to win important prizes for this during the annual amaryllis inspection at Keukenhof in the Netherlands.
In the video above you get a nice impression of our company and the annual show garden.
We are proud of our Amaryllis nursery, our employees and the excellent quality of our product and hope that you will enjoy the beauty of all the beautiful varieties we offer. With our care instructions included, you will be able to enjoy your purchase not only now but also next year.

Bloom guarantee

Because of our high quality amaryllis bulbs, we offer our customers a flowering guarantee. Take a look around our amaryllis webshop and choose from the many special varieties such as the beautiful double-flowered amaryllis, our exclusive cybister Evergreen or our new varieties such as the award-winning yellow amaryllis Yellow Star, the double-flowered White Amadeus, the classic Terra Mystica, the large-flowered Lemon Grandise and the very special and elegant Mystica.
Piece by piece juwels to enjoy.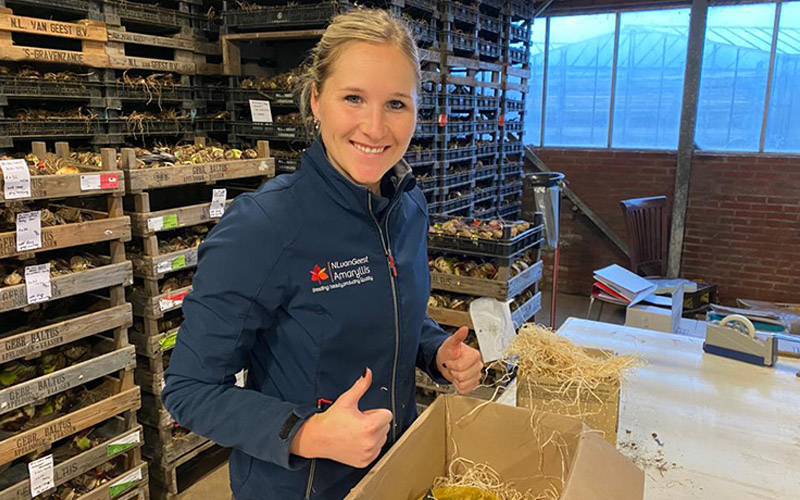 Ben, Gerard & Gerrike van Geest