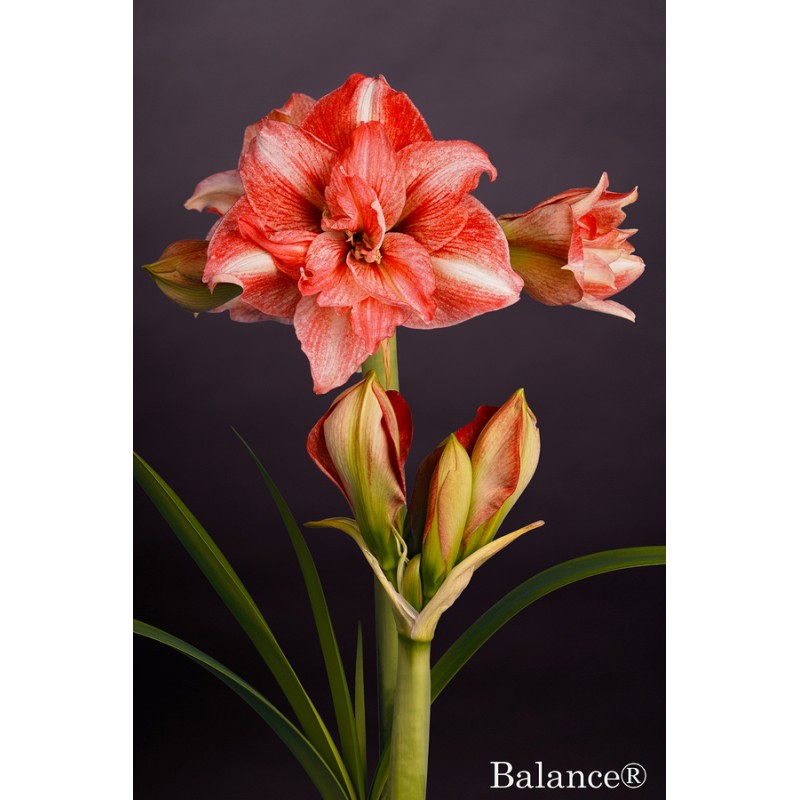 
Balance®
Balance®
Balance® is a double-flowered Amaryllis and with its beautiful white light red color it is beautifully marked. The white lines in the flower provide a nice contrast. The flowers are 23 cm. The Amaryllis Balance is easy to care for.
You can order an amaryllis online at Amaranth-Amaryllis.com
In Stock
The double-flowered Amaryllis Balance has a stem length of about 50 cm and the flower bulb flowers about 8 weeks after planting at room temperature. The Amaryllis flower bulb has a diameter of about 11 centimeters.
Plant the Amaryllis bulb in a flower pot of your choice and place the pot in a light and warm place. Balance flowers after about 8 weeks.
Data sheet
Type

Double Flowering

Color

Red / White

Length of stem

45-50 centimeter

Diameter of flower

ca. 23 cm

Blooms after

approx. 8 weeks
Frequently bought together

Products other customers bought