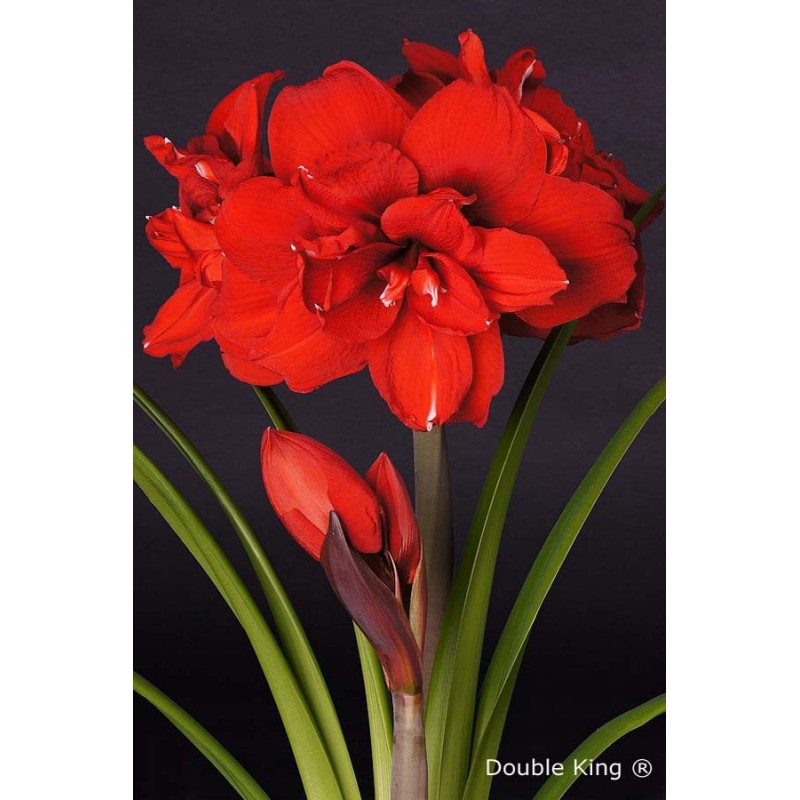 
Double King®
Double King®
The double amaryllis Double King® is a spectacular red amaryllis. The Double King has beautiful large flowers in a majestic red color with small white accents on some petals. Perfect for the Christmas period! All throughout the winter, the Double King will bring color into your home. Double King only needs simple care.

Order this christmas amaryllis on Amaranth-Amaryllis.com.
In Stock
The romantic Double King amaryllis has impressive large flowers with a diameter of about 25 centimeters. The flowers have a double row of petals. The stem is about 50 centimeters long and the flower bulb has a diameter of about 11 centimeters.

Plant the flower bulb in the flowerpot of your choice and place the pot in a light and warm place. Double King blooms after about 8 weeks. Read more about the care of amaryllises.
Data sheet
Type

Double Flowering

Color

Red

Length of stem

50 centimeter

Diameter of flower

ca. 25 cm

Blooms after

approx. 8 weeks
Frequently bought together

Products other customers bought