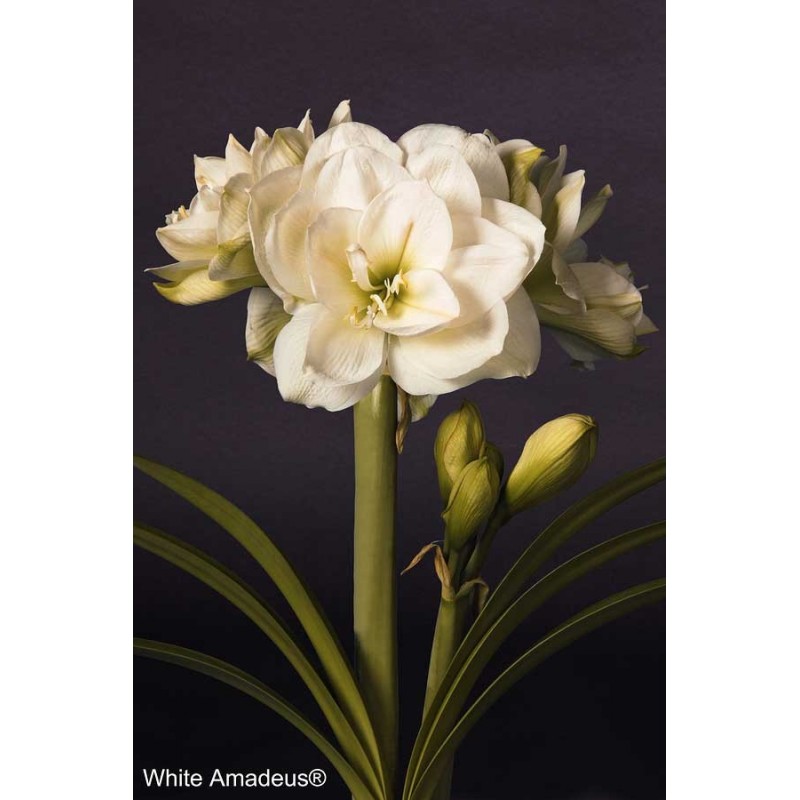 
White Amadeus®
White Amadeus®
White Amadeus® is an impressive double amaryllis. The flowers look a bit like a water lily! The  White Amadeus has large flowers with lots of petals. The petals are white and rounded and each flower has an apple green heart. An exquisite, soothing amaryllis that is easy to care for.

Are you looking for an amaryllis delivery service? Then you have come to the right place at Amaranth-Amaryllis.com!
In Stock
The beautiful amaryllis White Amadeus has flowers with a diameter of about 22 to 24 centimeters and a stem that is about 45 to 55 centimeters long. The amaryllis flower bulb has a diameter of about 10 centimeters.
Plant the flower bulb of the White Amadeus in the flowerpot of your choice and place the pot in a light and warm place. White Amadeus blooms after about 8 weeks. 
Data sheet
Type

Double Flowering

Color

White

Length of stem

45-55 centimeter

Diameter of flower

22-24 centimeter

Blooms after

approx. 8 weeks
Frequently bought together

Products other customers bought