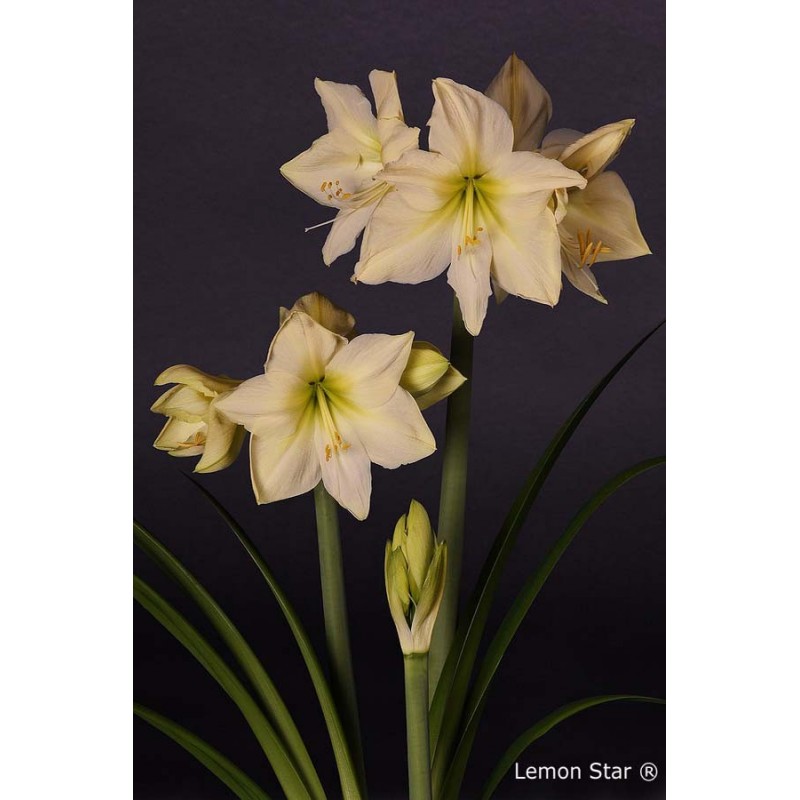 
Lemon Star®
Lemon Star®
Lemon Star® is a soft yellow large flowering amaryllis. The elegant star-shaped flowers of the Lemon Star have large white petals with a lemon-yellow heart. You don't often see this color with amaryllises, which is what makes the Lemon Star so special. Bring spring into your home! Lemon Star only needs simple care.

At Amaranth-Amaryllis.com you can choose from a wide range of amaryllis varieties.
In Stock
The amaryllis Lemon Star will look beautiful in your home. The star-shaped amaryllis flower has a diameter of about 18 centimeters and the stem is about 55 to 60 centimeters long. The amaryllis flower bulb has a diameter of about 11 centimeters.
Plant the flower bulb in the flowerpot of your choice and place the pot in a light and warm place. Lemon Star blooms after about 8 weeks. 
Data sheet
Type

Large Flowering

Color

White / Yellow

Length of stem

55-60 cm

Diameter of flower

ca. 18 cm

Blooms after

approx. 8 weeks
Frequently bought together

Products other customers bought