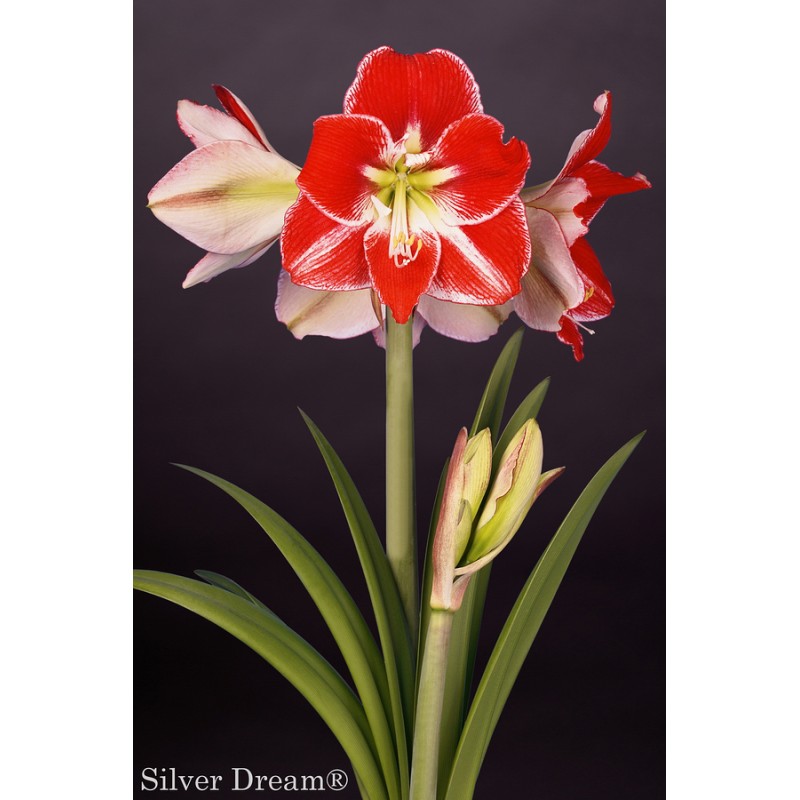 
Silver Dream
Silver Dream
This is an Amaryllis that we are very proud of. The petals of the Silver Dream are silver-colored at the back. Something very unique! This forms a striking contrast with the bright red inside of the leaves, the white stripes and the green heart of the flowers.
In Stock
This classy large flowering amaryllis has flowers with a diameter of about 23 centimeters and a stem that is about 60 centimeters long. The amaryllis flower bulb has a diameter of about 10 centimeters.
Plant the amaryllis flower bulb in the flowerpot of your choice and place the pot in a light and warm place. Silver Dream blooms after about 8 weeks.
Data sheet
Type

Large Flowering

Color

Red / White

Length of stem

65-75 cm

Diameter of flower

ca. 23 cm

Blooms after

approx. 8 weeks
Frequently bought together

Products other customers bought