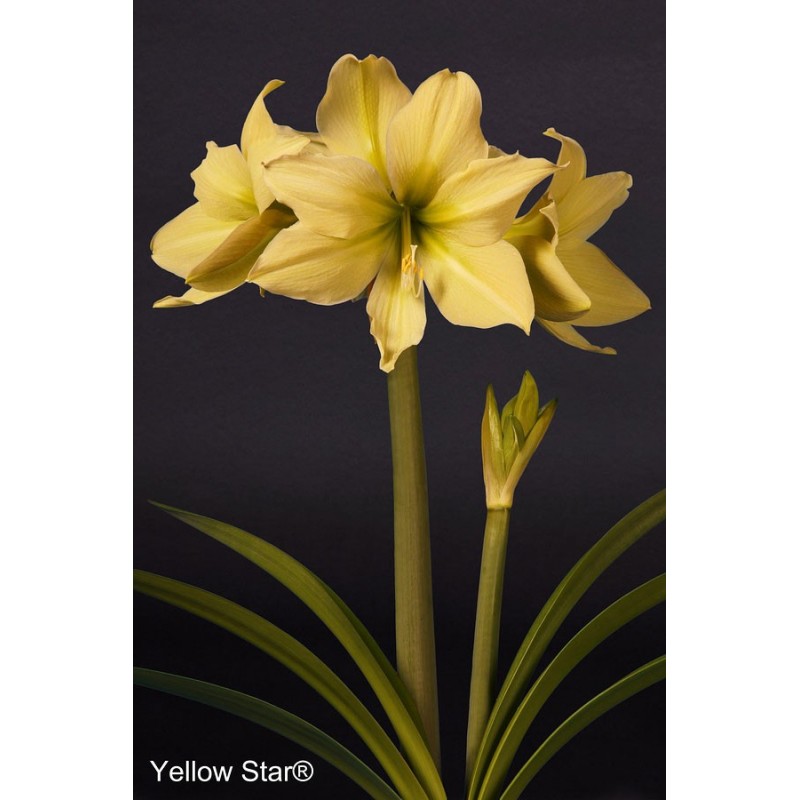 
Yellow Star®
Yellow Star®
The large flowering amaryllis Yellow Star® is one of our rarest and most prized amaryllis varieties. This is the first time that anyone has grown a yellow amaryllis! Isn't she beautiful? The cheerful yellow color of the petals will immediately remind you of summer. The heart of the flower is apple green. Yellow Star is easy to care for and is guaranteed to bloom.
In Stock
The bright yellow amaryllis Yellow Star has large flowers with a diameter of about 16 centimeters and a stem that grows to about 40 to 45 centimeters long.
Plant the Yellow Star flower bulb in the flower pot of your choice and place the pot in a light and warm place. Yellow Star will bloom after about 8 weeks.
Data sheet
Type

Large Flowering

Color

Yellow

Length of stem

40-45 centimeter

Diameter of flower

ca. 18 cm
Frequently bought together

Products other customers bought