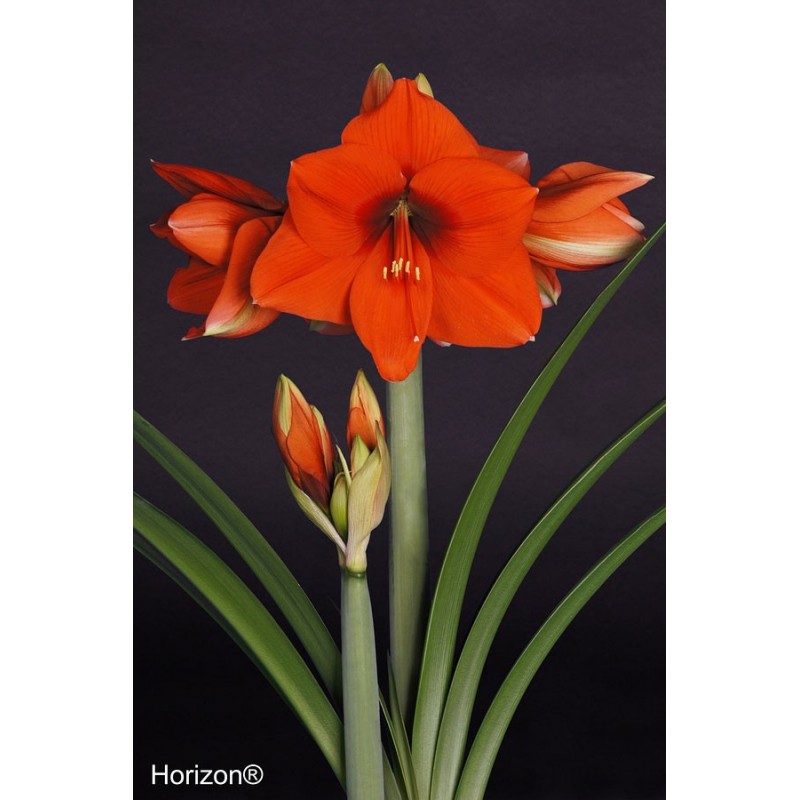 
Horizon®
Horizon®
This unusual large amaryllis Horizon® has superb orange petals that look like they are made of velvet. The large flowers of the Horizon amaryllis have broad petals in a bright, happy orange color with a darker orange heart. Horizon is a cheerful amaryllis that is easy to care for!

Buy large amaryllis bulbs at Amaranth-Amarylis.com.
In Stock
This cheerful large amaryllis Horizon has flowers with a diameter of about 18 to 20 centimeters and a stem that is about 50 to 60 centimeters long. The amaryllis flower bulb has a diameter of about 10 centimeters.
Plant the amaryllis flower bulb in the flowerpot of your choice and place the pot in a light and warm place. Horizon blooms after about 8 weeks. Read more about the care of amaryllises.
Data sheet
Type

Large Flowering

Color

Orange

Length of stem

50-60 centimeter

Diameter of flower

18 tot 20 cm.

Blooms after

approx. 8 weeks
Frequently bought together

Products other customers bought