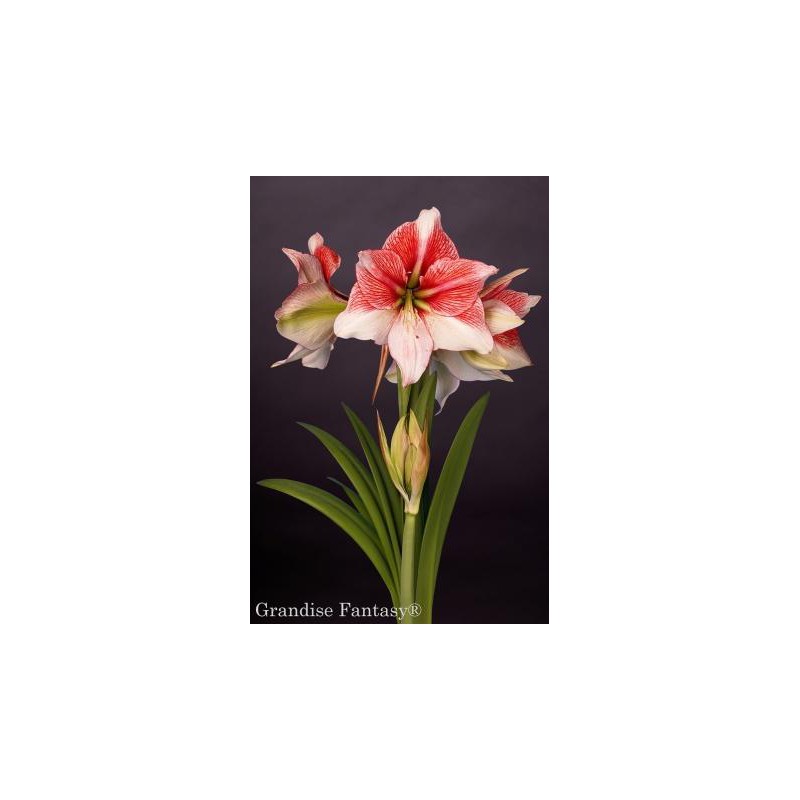 
Grandise Fantasy
Grandise Fantasy
Grandise Fantasy is a large-flowered Amaryllis and with its color combination it has a very special fairytale appearance. Red, purple and lime shades combine beautifully. The flowers are 24 cm in size. The Amaryllis Grandise Fantasy is an absolute innovation in the range and is easy to care for.
You can order an amaryllis online at Amaranth-Amaryllis.com
Sold Out
The large-flowered Amaryllis Grandise Fantasy has a stem length of approximately 55 cm and the flower bulb flowers 6 weeks after planting at room temperature. Plant the Amaryllis flower bulb in a flower pot of your choice and place the pot in a light and warm place.
Data sheet
Type

Large Flowering

Color

rood/paars/limoen

Length of stem

55-60 cm

Diameter of flower

ca. 24 cm

Blooms after

ca. 6 weeks
Frequently bought together

With this recyclable plastic plant pot Ø 14 cm you have the perfect growing pot for your Amaryllis bulb in a neutral color scheme....

Amaranth coconut fiber tablets are made from compressed ground coconut fibers from Sri Lanka. An excellent airy substrate for your...

Giving an Amaryllis bulb as a gift is of course complete with potting soil and plant pot, so that the recipient immediately has...

Products other customers bought