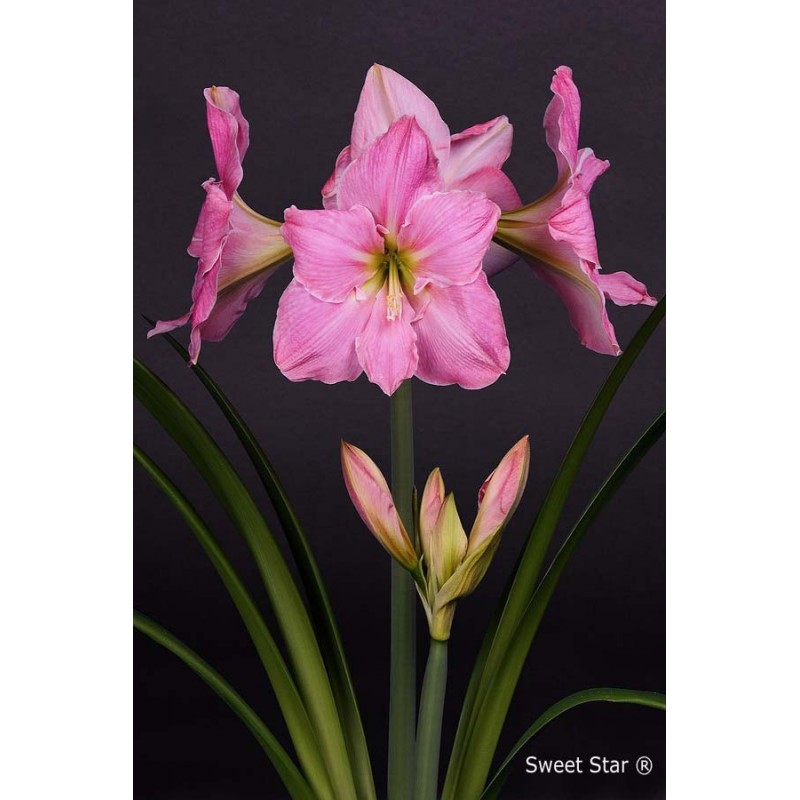 
Sweet Star®
Sweet Star®
Do you like pink? Then the fabulous Sweet Star® is perfect for you! The generous flowers of the large amaryllis Sweet Star are a charming cotton candy pink. The petals are dark pink and the heart of the amaryllis flowers are apple green. Amaryllis Sweet Star is a real showstopper and is easy to care for!

Order giant amaryllis bulbs directly from the Dutch grower.
In Stock
The charming large amaryllis Sweet Star has large flowers with a diameter of about 16 centimeters and a stem that is about 45 to 50 centimeters long. The amaryllis flower bulb has a diameter of about 11 centimeters.
Plant the Sweet Star flower bulb in the flower pot of your choice and place the pot in a light and warm place. Sweet Star blooms after about 8 weeks.
Data sheet
Type

Large Flowering

Color

Pink

Length of stem

45-50 centimeter

Diameter of flower

ca. 16 cm

Blooms after

approx. 8 weeks
Frequently bought together

Products other customers bought