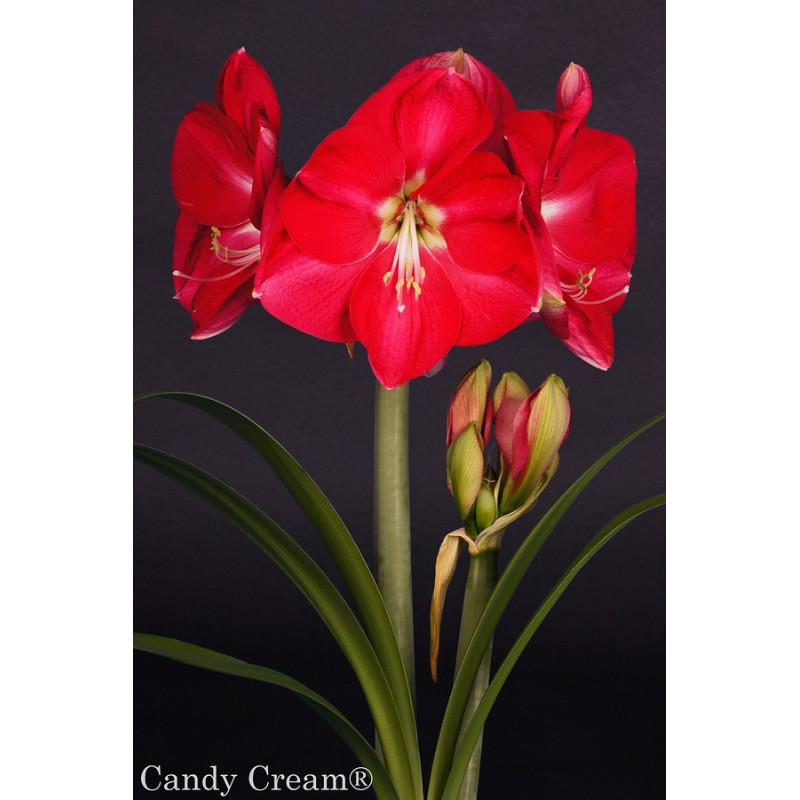 
Candy Cream
Candy Cream
The Candy Cream gets its name from the bright pink color of the flowers. The petals are the color of pink candy canes. The center of the flowers is white with white stamens. It is a striking appearance this large-flowered Amaryllis. Also because the stem of the Amaryllis is relatively long with a length of 65 to 75 centimeters.
In Stock
This classy large flowering amaryllis Candy Cream has flowers with a diameter of about 23 centimeters and a stem that is about 65 to 75 centimeters long. The amaryllis flower bulb has a diameter of about 10 centimeters.

Plant the amaryllis flower bulb in the flowerpot of your choice and place the pot in a light and warm place. Candy Cream blooms after about 8 weeks. Read more about the care for amaryllises.
Data sheet
Type

Large Flowering

Color

Pink

Length of stem

65-75 cm

Diameter of flower

ca. 23 cm

Blooms after

approx. 8 weeks
Frequently bought together

Products other customers bought