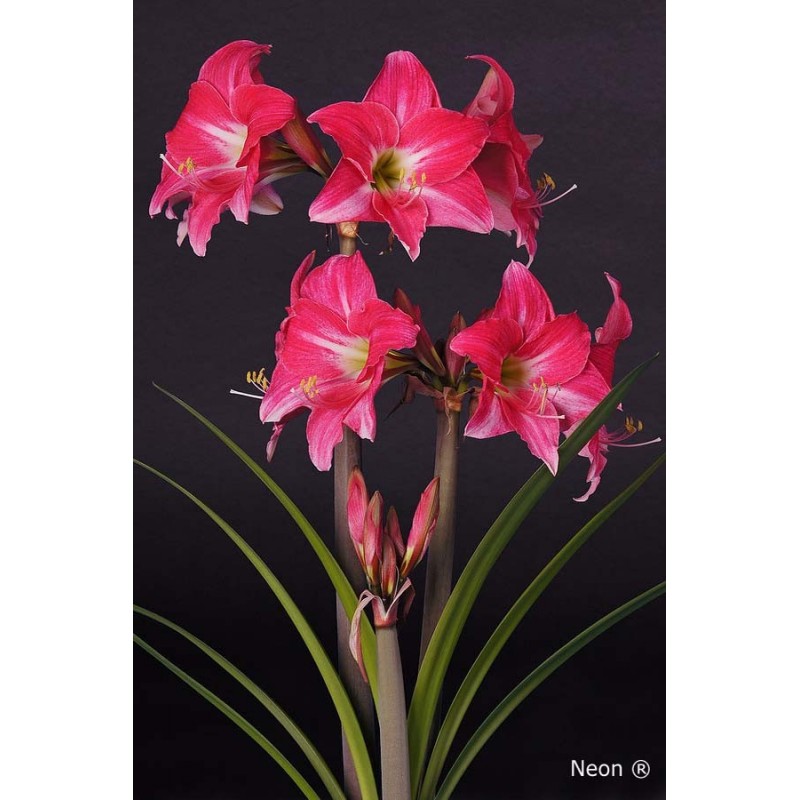 
Neon®
Neon®
The midi amaryllis Neon® will bring color into your home, even on the drizzliest winter days. The broad petals of this amaryllis Neon are a vibrant, neon pink color. The centre of the amaryllis is apple green, with broad white stripes overlaid with pink stripes. The pink amaryllis Neon is guaranteed to bloom and needs simple care.

Find an amaryllis bulb to give as a gift at Amaranth-Amaryllis.com.
In Stock
The pink amaryllis Neon is a dramatic flower. The flowers have a diameter of about 15 centimeters and the stem is about 55 centimeters long. The amaryllis flower bulb has a diameter of about 11 centimeters.
Plant the amaryllis flower bulb in the flowerpot of your choice and place the pot in a light and warm place. Neon blooms after about 8 weeks. 
Data sheet
Type

Midi

Color

Pink

Length of stem

55 centimeter

Diameter of flower

ca. 15 cm

Blooms after

approx. 8 weeks
Frequently bought together

Products other customers bought