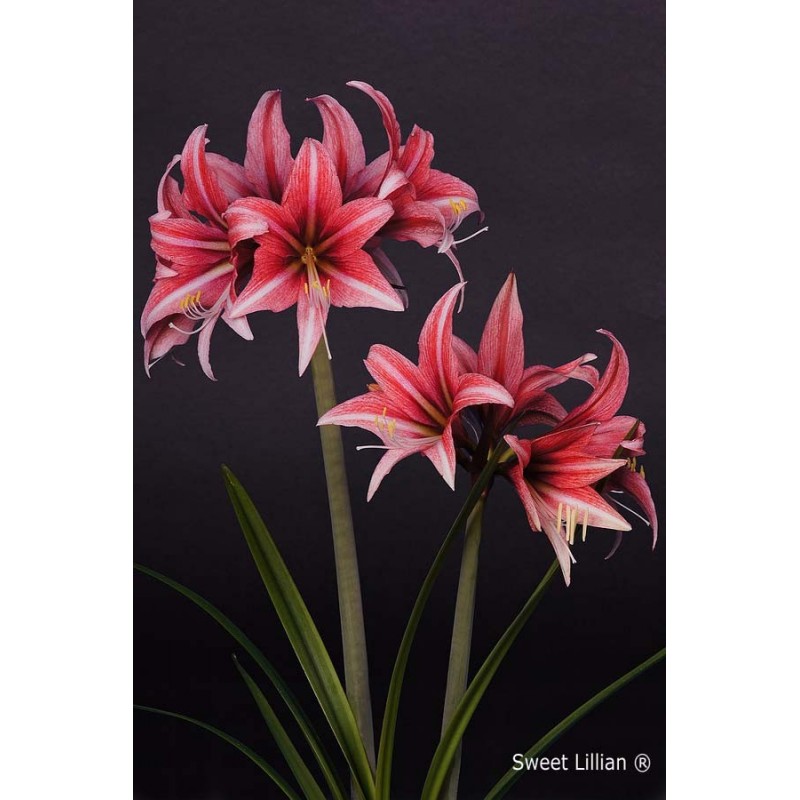 
Sweet Lillian®
Sweet Lillian®
The pink Sweet Lillian® amaryllis flower is one of our rare amaryllis varieties. 
This dainty Midi amaryllis has long, narrow petals striped with lovely pink lines. 
The heart of the flower is dark pink with a
 broad, pale pink stripe that runs through the center of the petal. 
The Sweet Lillian has multiple flowers on one stem and
 only needs simple care.
Sold Out
The beautiful pink amaryllis flower Sweet Lillian has several pink flowers with a diameter of about 9 centimeters. The stem is about 45 centimeters long and the amaryllis flower bulb has a diameter of about 9 centimeters.
Plant the amaryllis flower bulb in the flowerpot of your choice and place the pot in a light and warm place. Sweet Lillian blooms after about 8 weeks.
Data sheet
Type

Midi

Color

Pink

Length of stem

45 centimeter

Diameter of flower

ca. 14 cm

Blooms after

approx. 8 weeks
Frequently bought together

Products other customers bought