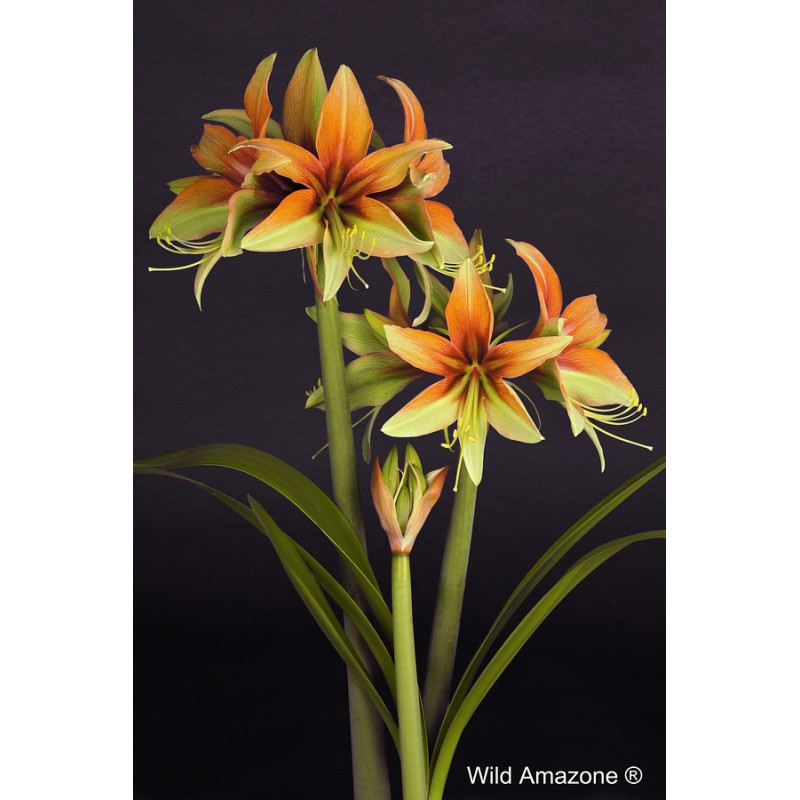 
Wild Amazone ®
Wild Amazone ®
The Wild Amazone® lives up to its name! This beautiful amaryllis looks like it has come straight from the heart of the Amazon jungle. The Wild Amazone is a midi amaryllis with long thin leaves and orange and green colors. The heart of the flower is brown. Such an exotic appearance!
Order a midi amaryllis online at Amaranth-Amaryllis.com
Sold Out
The exotic Wild Amazone® has flowers with a diameter of 14 to 16 centimeters and is therefore a midi amaryllis. The stem of this amaryllis is around 65 to 75 centimeters long. Plant the amaryllis flower bulb in the flower pot of your choice and place it in a light, warm place. The Wild Amazone will flower after about 8 weeks.
Data sheet
Type

Midi

Color

Orange/Green

Length of stem

65-75 cm

Diameter of flower

ca. 15 cm

Blooms after

approx. 8 weeks
Frequently bought together

Products other customers bought