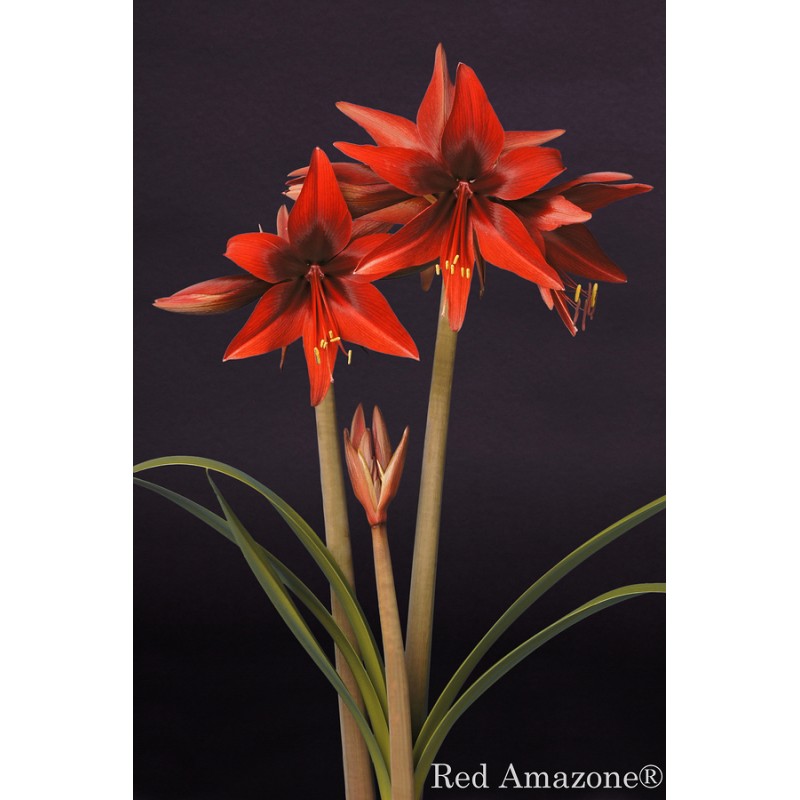 
RED AMAZONE®
RED AMAZONE®
The Red Amazone® lives up to its name! This beautiful intense deep red Amaryllis seems to come directly from the jungle of the Amazon. The Midi Amaryllis has narrow petals with an intense red color. The heart of the flower is brown-red and the stamens are red. A beautiful exotic appearance!
In Stock
The exotic Red Amazone has flowers with a diameter of 17 centimeters and is therefore a real Midi Amaryllis. The stem of this Amaryllis is about 55 to 65 centimeters long.
Plant the Amaryllis flower bulb in a flower pot of your choice and put the pot in a light and warm place. Red Amazone blooms after about 8 weeks.
Read more about the care of Amaryllis here.
Data sheet
Type

Midi

Color

Red / Brown

Length of stem

55-60 cm

Diameter of flower

ca 17 cm

Blooms after

approx. 8 weeks
Frequently bought together

Products other customers bought