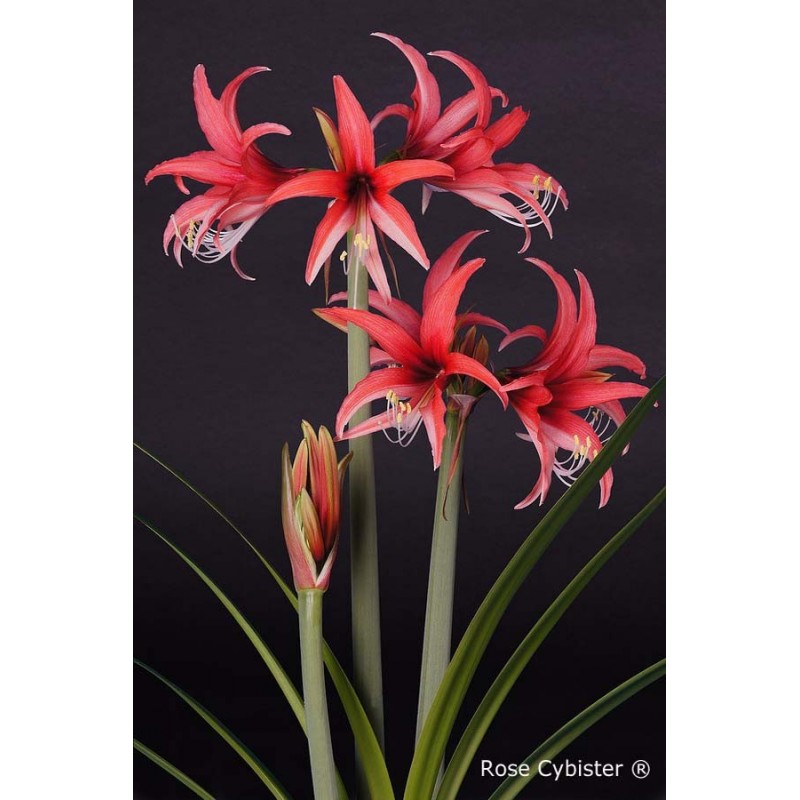 
Pink Cybister
Pink Cybister
This Pink Cybister amaryllis looks like a rare exotic plant. This Cybister amaryllis is a real beauty! The long, thin petals are a bright pink color with a darker pink heart. At the tips of the petals you can also see accents of pale pink. A beautiful star-shaped amaryllis that is easy to care for.

On Amaranth-Amarylis.com you can find many varieties of amaryllisses.
In Stock
The unique Pink Cybister amaryllis has flowers with a diameter of about 11 centimeters and the stem is about 55 to 65 centimeters long. The amaryllis flower bulb has a diameter of about 9 centimeters.
Plant the pink amaryllis flower bulb in the flowerpot of your choice and place the pot in a light and warm place. The Pink Cybister flowers after about 8 weeks. 
Data sheet
Type

Cybister

Color

Pink

Length of stem

55-65 centimeter

Diameter of flower

ca. 11 cm

Blooms after

approx. 8 weeks
Frequently bought together

Products other customers bought