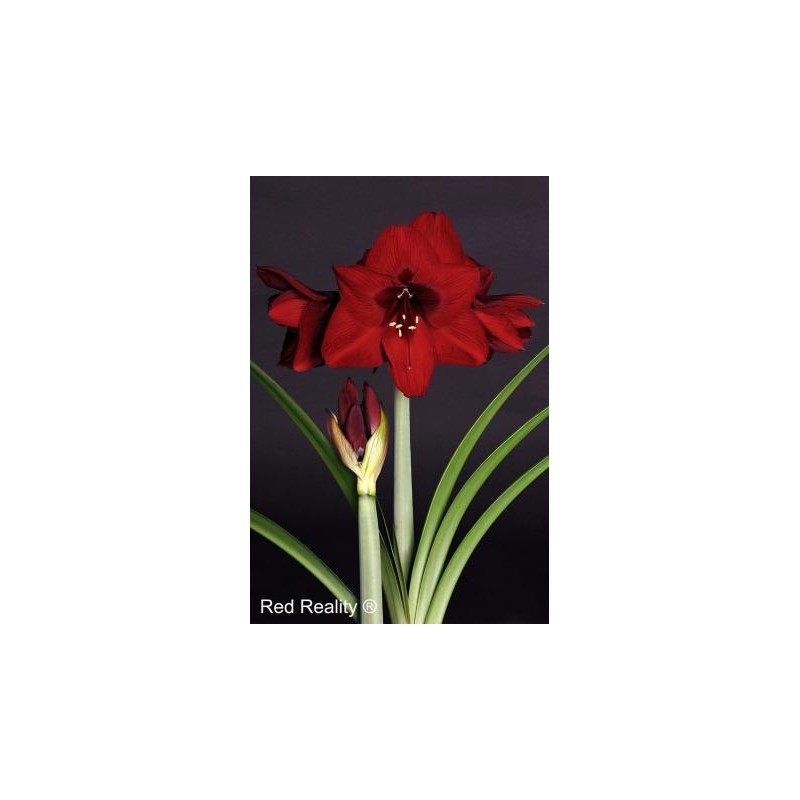 
Red Reality
Red Reality
Red Reality is a large-flowered Amaryllis and is beautifully marked with its beautiful deep red color. Dark red veining in the flower provides a nice contrast. The flowers are 19 cm in size. The Amaryllis Red Reality has a simple care.
You can order an amaryllis online at Amaranth-Amaryllis.com
Sold Out
The large-flowered Amaryllis Red Reality has a stem length of about 65 cm and the flower bulb flowers about 6 weeks after planting at room temperature. Plant the Amaryllis flower bulb in a flower pot of your choice and place the pot in a light and warm place. Red Reality flowers after about 6 weeks.
Data sheet
Type

Large Flowering

Color

Red

Length of stem

60-70 cm

Diameter of flower

ca 19 cm

Blooms after

ca. 6 weeks
Frequently bought together

With this recyclable plastic plant pot Ø 14 cm you have the perfect growing pot for your Amaryllis bulb in a neutral color scheme....

Amaranth coconut fiber tablets are made from compressed ground coconut fibers from Sri Lanka. An excellent airy substrate for your...

Giving an Amaryllis bulb as a gift is of course complete with potting soil and plant pot, so that the recipient immediately has...

Products other customers bought