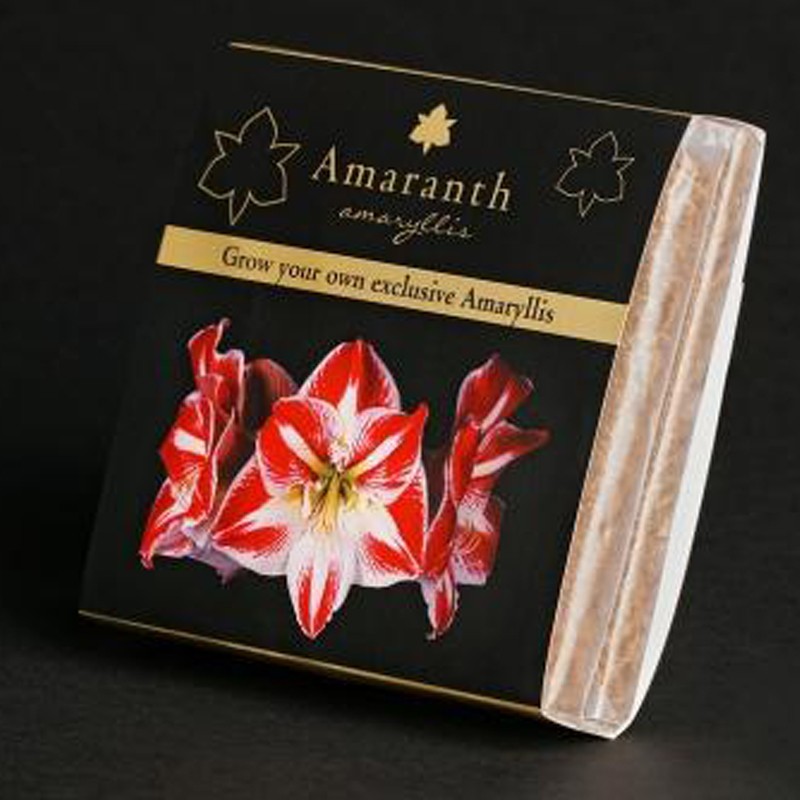 
Amaranth coconut potting soil for Amaryllis bulbs
Amaranth coconut potting soil for Amaryllis bulbs
Amaranth coconut fiber tablets are made from compressed ground coconut fibers from Sri Lanka. An excellent airy substrate for your Amaryllis bulb. This package contains 2 coconut fiber tablets.
In Stock
Each coconut tablet of 10 x 10 x 1 cm provides 0.4 ltr volume, creating a total of 0.8 ltr potting soil volume with which a plant pot of 14 cm together with your Amaryllis bulb is well filled. The airy structure of coconut fiber gives you very healthy roots. There is an information wrapper around the coconut tablets containing the instructions for use. Also very suitable to give as a gift so you can be sure that the recipient has everything at hand right away.

instructions
1. Add 350 ml of lukewarm water to the sachet of coconut fiber
2. Wait 3 minutes
3. Fill the plant pot halfway
4. Place the bulb on the coconut soil in the pot
5. Fill all around and press the coconut soil until the bulb stands firm.
Frequently bought together

Products other customers bought